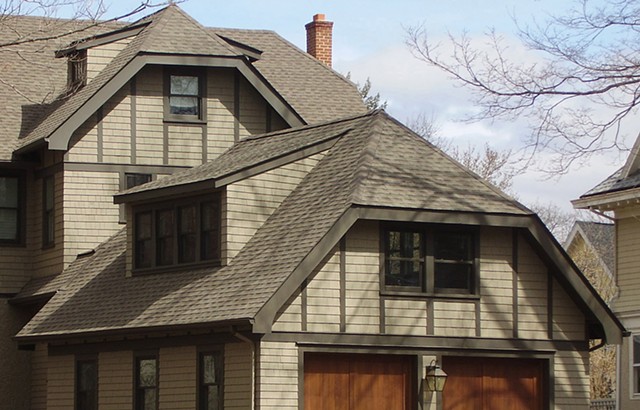 NEW TOWER AND PLAYROOM WING
Rudd Court Residence Glen Ridge NJ Historic District.
cedar shingles, painted wood half-timber trim
2010
Addition to and renovation of a craftsman style house in the Historic District. Work includes general interior renovations, a new kitchen, three new bathrooms organized into a tower form, an office, laundry and mudroom in the low link between the tower and a substantial new wing comprising a garage and TV playroom above. The new work extends the jerkinhead roof and half timber details of the house. Color consulting.